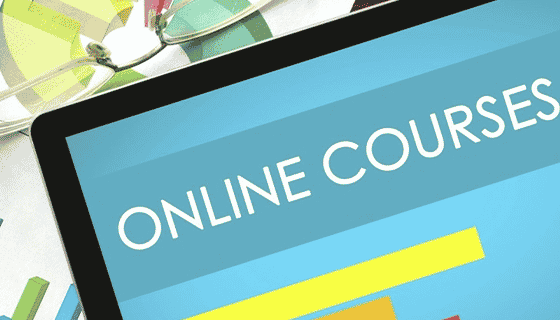 If you're considering developing an online course, make sure it's on a popular topic that people will be interested in learning about.
We've said it before and we'll say it again: the online education industry is bigger than it's ever been, and it shows no signs of slowing down anytime soon.
People all across the world desire to increase their present skill set, whether it's learning how to make successful spreadsheets, learning new digital marketing tools, or learning a new instrument!
However, there have been a few course subjects that have gotten a lot of interest recently, and Google Trends has revealed which ones they are.
In the future years, demand for these course subjects is expected to increase, giving course designers additional opportunity to educate and distribute content in their unique specialty.
With this in mind, the Archy Team has compiled a list of the most popular online course subjects for the year 2022. Let's go through them below in the aim of encouraging you to build your own online course.
The year's best online courses
Technology
Business
Fitness and health
Learning a new language
Finances of the individual
Professional skills/career advancement
Parenting
Cooking
Marketing
Production of Video
Designing Graphics
Web design and development
Photography
Technology
Technology courses are continuously in demand among online students. People want to be able to stay up with the current trends, therefore there is always a desire for new and inventive technology.
As a result, technology courses are among the most popular in the online learning sector. If you're planning to teach a course in this sector, topics like artificial intelligence, big data, cloud computing, machine learning, and cyber security should be included.
Business
With the ever-changing global economy, there is always a demand for business-related courses. People want to learn how to establish and expand their own enterprises, as well as how to improve their productivity at work.
Fitness and health
People are becoming more cognizant of their physical and emotional health and desire to live better lifestyles. As a result, in recent years, health and fitness classes have grown in popularity.
COVID-19 has a significant impact on the fitness and gym business. Over 90% of all fitness clubs worldwide were forced to close for a prolonged length of time, according to statistics.
Learning a new language
There is an increasing need for language education as the globe becomes more linked than ever. People want to be able to interact with people from all over the world, and they're ready to spend money on language classes to do it.
English, Spanish, Mandarin Chinese, French, German, and Hindi are among the most popular languages that individuals want to study.
Finances of the individual
Personal finance is another popular course topic. People want to know how to handle their money better and make better financial decisions.
Budgeting, investment, money management, credit management, and retirement planning are common subjects covered in this category of courses.
Professional Skills/Career Advancement
People typically search for methods to improve their talents and succeed in their fields as their careers evolve. Courses in career development can assist them in doing just that.
Job search tactics, technical skills, resume writing, presentation skills, interview preparation, starting your own business, and networking are all prominent subjects in this area.
Parenting
As more individuals become parents, there is an increasing need for parenting classes. These courses may educate parents how to raise their children properly and provide them the finest possible upbringing.
Parenting course makers typically take what they've learned in their daily lives as parents and turn it into popular courses to assist first-time parents feel prepared to take on the obligations of parenthood.
Cooking
Culinary classes are a successful concept thanks to the popularity of cooking shows, cooking Instagram accounts, and just food culture in general. People want to learn how to prepare nutritious meals at home and bake delectable sweets.
You might cover topics like meal planning, food preparation, storage strategies, culinary skills, and nutrition if you're thinking about organising a cooking course.
Marketing
Marketing has remained one of the most popular online course topics as the market for new online courses expands and evolves.
Marketing has always been a vital aspect of company, but in the digital era, it has become much more critical.
Production of Video
Video production is becoming increasingly popular as a subject for online courses. This is most likely due to the widespread availability of video content on the internet. People want to learn how to make high-quality films that are also effective.
In an online course, you may learn about a variety of various areas of video creation. Video editing, filming techniques, lighting, and audio recording are all prominent topics. These courses may teach students all they need to know about making films that engage viewers and successfully deliver their message.
Designing Graphics
When it comes to effective online courses, graphic design is one of the most popular areas with continually changing material.
There will always be an audience ready and waiting if online course makers can offer courses around learning how to utilise software like Photoshop, InDesign, or Illustrator.
Learning these abilities might be tough and time-consuming, but with effort, anybody can become a designer with an eye for colour and shape, an understanding of how to create efficient layouts, and an understanding of what makes a website user-friendly.
Web design and development
Another field where experienced professionals are in high demand is web development. This is because the internet has become such an integral aspect of our lives and will continue to do so in the future.
Web developers are in charge of creating and maintaining websites. They do this through the use of computer languages such as HTML, CSS, and JavaScript.
Photography
It goes without saying that photography is a popular pastime. However, you may be surprised to learn that an increasing number of people are turning their passion for photography into a career.
The beautiful thing about photography is that if you're skilled at it, it can be a very rewarding job. This is because businesses are always looking for talented photographers to take photographs for their products, websites, or marketing campaigns.
Now that you've learned about some of the most popular online courses in 2022, you can start planning your own. This may appear daunting, but it does not have to be.