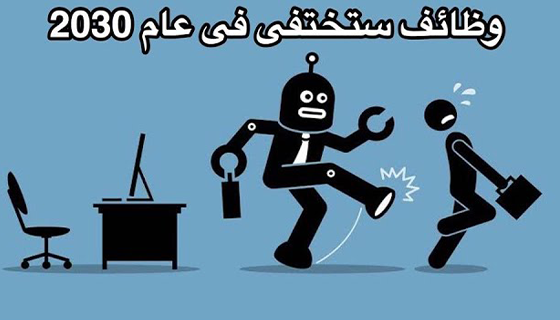 Future career prospects for certain employees are going to be bleak as technology advances. In an interesting TED Talk, Andrew McAfee, co-director of the MIT Initiative on the Digital Economy, discussed the future of work in industrialised economies.
Future career prospects for certain employees are going to be bleak as technology advances.
In an interesting TED Talk, Andrew McAfee, co-director of the MIT Initiative on the Digital Economy, discussed the future of work in industrialised economies. Increased productivity from sophisticated machine and computing capacity, according to McAfee, will drop prices and minimise "drudge" work. And Ira Wolfe, president of Success Performance Solutions and a workforce trends specialist, predicts that nearly half of all positions will be obsolete in the next 20 years.
 Engineers for Utility Companies
According to Thomas Frey, a senior futurist at the DaVinci Institute, the power industry will face significant changes as a result of health and environmental concerns. Frey stated in a blog post that national grids will transition to micro grids to service large cities and single residences. Cleaner technology will replace power lines and coal plants, and the roles of utility engineers and transportation personnel will change. The good news is that as the power business evolves, new employment will emerge to support the changes, such as installation teams, a new breed of engineers, and so on.
Taxi and delivery drivers
Drones and self-driving automobiles could eventually be used to deliver packages. The Wall Street Journal says that Amazon is testing drones outside after gaining approval from the Federal Aviation Administration (FAA). And, according to Frey, self-driving cars will eventually supplant limo and taxi drivers. He believes that the United States' legislation will recognise that these vehicles are safer alternatives. Deliveries and taxi drivers will most likely be replaced by delivery dispatchers, traffic monitoring systems, engineers, emergency crews, and others.
A Few Professors
It is doubtful that teachers will go extinct. Free online learning, on the other hand, is redefining teaching practises, according to Frey. More than 2,000 courses from the Massachusetts Institute of Technology (MIT) are available online, with more than 130 million downloads. The Khan Academy has a similar number of courses and has over 100 million downloads. According to Frey, there may be fewer teachers and academics in the future, but more coaches, course designers, and learning camps.
Travel Consultants
Sites like Kayak and Airbnb, which allow you to arrange your own trip, cater to the mobile user who favours quickness over personalised care from a live professional. Travel agents were placed No. 5 on Fast Company's list of the most endangered occupations in 2014, and Rob Rawson, co-founder of Staff.com, noted in a blog that websites provide a personalised service that rivals the most efficient human travel agent.
A computer can analyse a traveler's needs, answer queries via a website, and give the cheapest or most appropriate solutions faster and at a lower cost than a human travel consultant. By 2025, according to Rawson, travel agencies will be obsolete.
Pilots and air traffic controllers
Drones and other unmanned carriers will become part of the global aviation fleet, according to futurist, strategist, and pilot John L. Petersen. Artificial intelligence agents will do research and collect data similar to conventional pilots, such as weather and flight plans. According to Petersen, the Navy has flown drones from aircraft carriers, and the Marine Corps is already using drone cargo helicopters in Afghanistan.
Accountants and bookkeepers
By 2028, according to Rawson, bookkeepers and accountants will be obsolete. The corporate knowledge that bookkeepers give through figure crunching and reporting, according to Chris Thompson of Wellers Accountants, is critical to strategic decision making. Real-time data gathering and reporting is possible with software like QuickBooks. Furthermore, artificial intelligence software, such as Quill's, can now evaluate data and generate written reports by combining many data sources.
Translators and interpreters
As Kevin Rawlinson discovered on a recent trip to Bilbao, Spain, the intricacies of language make speech interpretation tough for computers. In a BBC News piece, he said that he found numerous Google language applications to be useful yet challenging to use.
However, The Economist reports that revenues in the language interpretation market are nearing $37 billion per year, citing the consultancy firm Common Sense Advisory. This means that Google and other major technology companies will continue to improve their products. The requirement for interpreters may be obsolete in the not-too-distant future.
Journalists who work for newspapers
Newspaper reporters were included as a fading breed in Careercast's 2014 list of the most endangered careers. According to Careercast, the profession will fall by 13% in the future years as consumers continue to read the news online and marketers choose online channels rather than print media, citing a research by NewspaperDeathWatch.com.
Reduced advertising industry funding will inevitably result in layoffs and furloughs. News applications will also appeal to mobile users who want to keep up with current events while standing in line or taking public transportation.