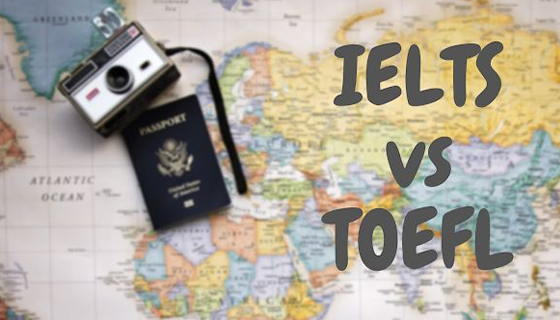 What's the Difference Between IELTS and TOEFL? Contents:
IELTS
TOEFL
What are the distinctions?
Which one should you pick?
If you want to study in Canada and don't come from a country where English is the primary language, you'll almost certainly have to take an English language competency exam. IELTS and TOEFL are two of the most popular across the world. What's the difference between IELTS and TOEFL, though?
IELTS
The International English Language Testing System (IELTS) evaluates your ability to read, write, listen to, and speak English in a variety of situations. Despite the fact that IELTS is headquartered in the United Kingdom, you have the option of using British or American spellings. IELTS is divided into two sections: Academic and General Training.
Academic
This strand is for people seeking a professional career in subjects such as engineering or healthcare while studying at a college or university level in an English-speaking nation.
General
This is intended for high school and lower-level students, as well as persons travelling to work in an English-speaking nation.
If you're traveling to Canada for post-secondary study, the Academic route is more advantageous. It offers more graphs, diagrams, and pictures than the General test, but it still focuses on practical communication abilities. Academic is a secure bet if you're undecided about the route to choose.
There are no gaps between listening, reading, and writing because they are all done on the same day as part of the same assessment session. The speaking section of the test can be completed up to a week before or after the remainder of the exam, and it comprises of a recorded 11-14 minute interview with an examiner in which you will participate in a spoken discussion. The full test takes less than three hours to complete.
IELTS employs a band system that ranges from 1 to 9, with individual scores from each of the four parts being averaged to determine your overall result. Your overall score will be rounded to the half-band level.
TOEFL iBT is a computerized version of the TOEFL exam.
The TOEFL iBT (Test of English as a Foreign Language internet-based test) will also assess your English reading, writing, listening, and speaking abilities, with a focus on authentic classroom dialogue. As if you were on campus, you'll be exposed to advanced content. Although the TOEFL is an American exam, it, like the IELTS, allows for both British and American spellings.
The TOEFL is a computer-based test with four portions, each equally weighted. You'll be required to complete both reading and listening, followed by speaking and writing, implying that you'll need to use all of your skills to succeed. The entire exam will last roughly four hours, with a few brief breaks thrown in for good measure.
Be aware that there are paper-based versions of the TOEFL with a distinct scoring system. However, because the iBT is completed by over 90% of TOEFL test takers, that is where we will concentrate our efforts.
The TOEFL iBT has a single score range of 0 to 120. Each of the four components — reading, writing, hearing, and speaking — is worth up to 30 points, and you'll see your overall score as well as your section scores.
What are the distinctions?
While the material is basically the same, with four fundamental areas of proficiency, the exam designs vary significantly. TOEFL questions are nearly all multiple choice, but IELTS examinations include a variety of question types, such as short response, short essays, and gap-filling exercises (where you must fill in missing words).
Furthermore, because the TOEFL is totally computer-based, you will not have to contact with a live person. IELTS speaking examinations are conducted in front of an examiner, which might be nerve-wracking for some people. TOEFL requires you to utilize a keyboard for writing exercises, but IELTS requires you to write by hand. When comparing the IELTS and TOEFL examinations in terms of length, the IELTS essay is a little shorter, at 250 words, compared to the TOEFL's 300.
TOEFL will ask you to listen to and take notes on lectures from a university class or snatches of on-campus discussion in the listening section. After that, you'll utilize your notes to respond to multiple-choice questions. You'll listen to recordings and answer questions as you go for IELTS, which will include a variety of now-familiar question formats.
Which one should you pick?
To begin, figure out which test(s) the schools you're interested in will allow. If you're not restricted, think about which test is ideal for you: IELTS or TOEFL are two tests that you can take.
The TOEFL is lengthier, but it's all done on a computer, so if you're worried about your penmanship — or your English while speaking with a native speaker — it may be a good choice. IELTS is a shorter, arguably more intensive examination that includes a greater range of questions and assignments, as well as the opportunity to interact directly with an examiner.
The TOEFL exam costs between $200 and $325 CAD, whereas the IELTS exam costs between $260 and $390 CAD. This might be a factor if you're on a tight budget.
In the end, your choices will determine which exam is best for you. Thousands of universities throughout the world accept each test, and there are test dates available throughout the year. The IELTS and TOEFL tests are widely used in Canada, and if the colleges you're interested in accept either, you have the option of taking either. It's time to study once you've made your decision!